Prodeko Network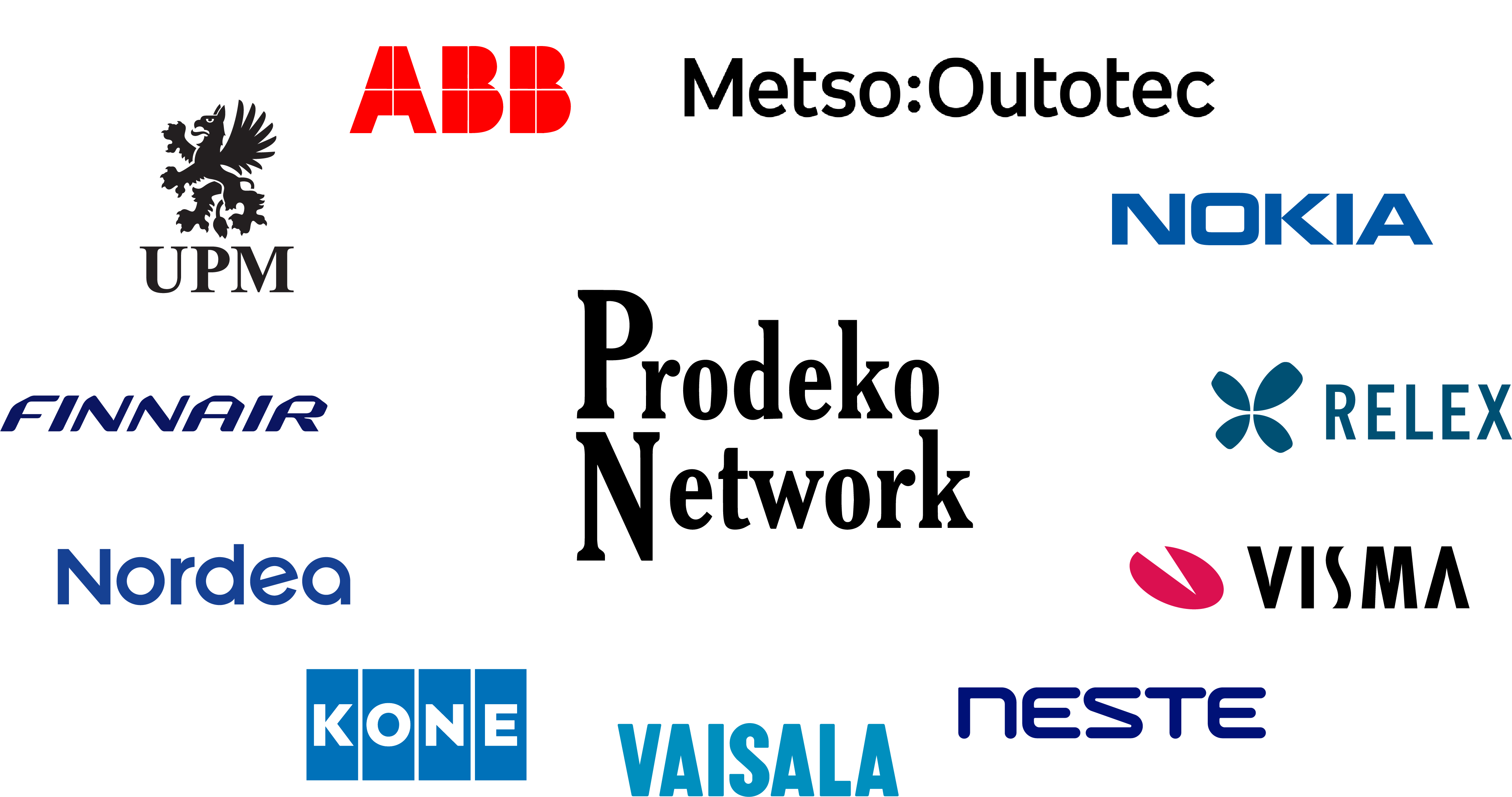 Prodeko Network is the most integral part of Prodeko's company relations. It consists of leading Finnish companies from several industries and has existed since 1994. Network companies are present in both the celebrations and daily lives of our students as they are visible in a broad range of our guild's activities.
Visibility of network companies
Visibility in the guild room and student overalls and regular excurisions make the companies well known among our studens with continuous visibility throughout the study years. The companies' recruitment announcements and project work gain attention in the guild's forums. Prodeko Network -companies are given the possibility to attend the first week of the semester welcoming new students to the Prodeko community. In addition, many network companies traditionally organize annual excursions. Network companies often also support Prodeko's events like our annual party Diskonttaus. 
In addition, Prodeko Network -firms often are involved in supporting Prodeko Seminar, a event discussing the hottest topics of coporate world and bringing together Prodeko students, alumni and IEM faculty. For all of our company relations, Prodeko follows the principle of "asking our Network companies first".
Our Minister of Corporate Relations is happy to answer all your questions regarding Prodeko Network and other forms of collaboration at yrityssuhteet@prodeko.org.
Prodeko Network companies:
Metso Outotec (since 2006)
Vaisala (since 2010)
Neste (since 2012)
ABB (since 2016)
KONE (since 2016)
Finnair (since 2018)
Nordea (since 2018)
UPM (since 2018)
RELEX (since 2019)
Visma (since 2021)